Oil extracted from cedar leaves belongs to the essential oil family, natural complexes of volatile and odorous molecules. Cedar oil, nature's pearl, is made up of active essences synthesized by the secretory cells of aromatic plants using solar energy. It is used in the manufacture of pharmaceutical products because of its therapeutic properties as well as in perfumes, toiletries, cosmetics, soaps and detergents because of its aromatic properties. Essential oils must be used with care and it is recommended to obtain the advice of an aromatherapist and a physician before any internal and/or external use.​
Our Cedar essential oil is available in 15 ml bottles at our liquidation centers La Source des Aubaines (74 Gréber Blvd, 914 Maloney East Blvd and 93 Lois Street) and in our online store. Also available in barrels, please contact us to purchase this format.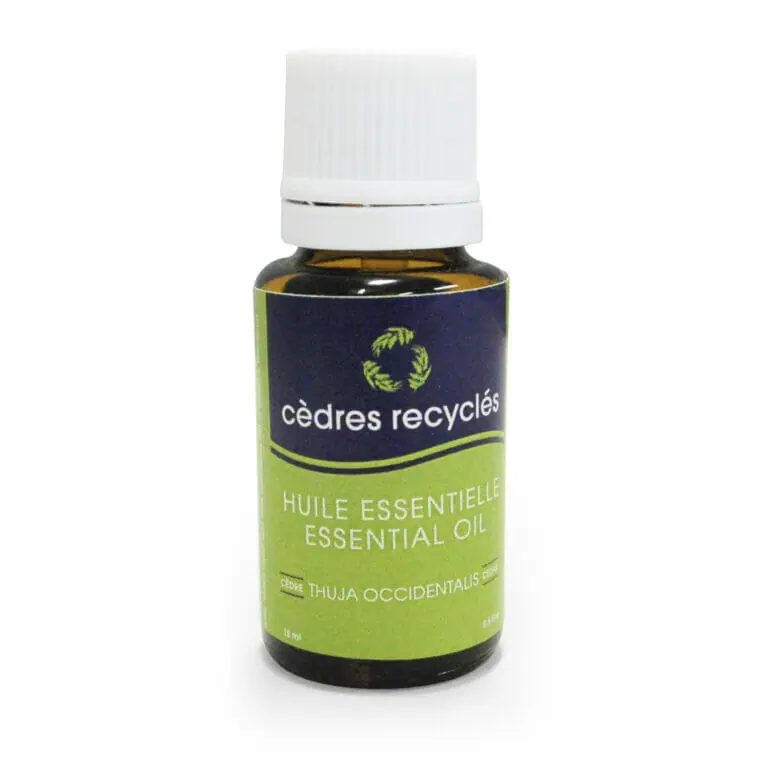 Large format
Interested in purchasing a larger quantity? Send us a message about our cedar oil available in barrels and we will contact you as soon as possible.